The Buccaneer Program
is the 6th level/channel of
Gex 3: Deep Cover Gecko
. Here, there's reference to piracy in the Caribbean back in the 17th and 18th centuries and its depiction in popular culture, such as the
Pirates of the Caribbean
series. The level takes place on a pirate ship. It requires
11
remotes (total) to unlock. Here Gex's outfit is that of a pirate, complete with eyepatch, hook and pegleg. Gex uses cannons in this level.
Setting
Enemies
Missions
Cut-Cheese Island
Survive the Wall of Death
Sink 4 Pirate Ships
Zip On Down to the TV
Post-level cutscene (PS1)
Xtra: "Nice work, Peg-Leg."
Gex: "Arrgh/Arrr, me wench. When this is over, we can play pirate, and Blackbeard the Gecko will be your nasty cabin boy."
Xtra: "Why don't you defeat Rez before you start making vacation plans?"
Gex: (US) "Arrgh, me... Oh, alright. Well, if ya need me, I'll be out there somewhere trying to save you."/(UK) "Arrrr! Well, alright. If ya need me, I'll just be out there somewhere trying to save ya."
Gallery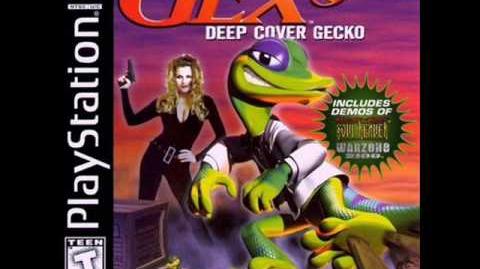 Ad blocker interference detected!
Wikia is a free-to-use site that makes money from advertising. We have a modified experience for viewers using ad blockers

Wikia is not accessible if you've made further modifications. Remove the custom ad blocker rule(s) and the page will load as expected.