Mystery TV
is the 2nd level/channel of
Gex 3: Deep Cover Gecko
. It is based almost entirely on detective films from the golden era of Hollywood, mostly drawing inspiration from the British contributions to the whodunit sub-genre. In other words, it references both the old classics like
Sherlock Holmes
and more modern mystery dramas, such as
CSI
and
Law and Order
. However, in keeping with the previous games'
Cemetery
and
Scream TV
levels, it has traits of the horror genre as well, such as the haunted stuffed bears. It requires
3
remotes (total) to unlock. The level takes place in a large British Mansion. Gex dresses up in a Sherlock Holmes outfit here, but a special machine can be found here that turns him into a vampire, giving him the ability to glide with the cloak. The blood coolers from Scream TV make a reappearance here as well.
Setting
Enemies
Missions
Clueless in Seattle
Survive the Hedge Maze
Break the Three Blood Coolers, Again!
Find and Beat the Three Mini-Games
Post-level cutscene (PS1)
Xtra: "Well Sherlock, you found a good use for that magnifying glass."
Gex: "Thank you, my dear Xtra. Now what say/what do you say you and I solve the Case of the Love-Sick Lizard?"
Xtra: "Not a chance, cutie. But hang on to that lens just in case you run into any lady geckos."
Gallery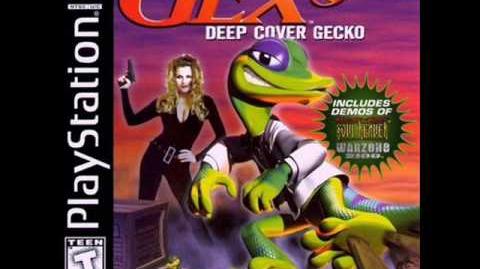 Ad blocker interference detected!
Wikia is a free-to-use site that makes money from advertising. We have a modified experience for viewers using ad blockers

Wikia is not accessible if you've made further modifications. Remove the custom ad blocker rule(s) and the page will load as expected.